About Us
Our company was started in 1977 by my father Richard (Dick) Comstock. As the years passed Lyndon and I helped run our family business. In 2006 we started on our own and so Complete Raingutter Service was started.
We are committed to customer service. We treat every customer as if they are the only customer.
So yes, we are a true second generation business.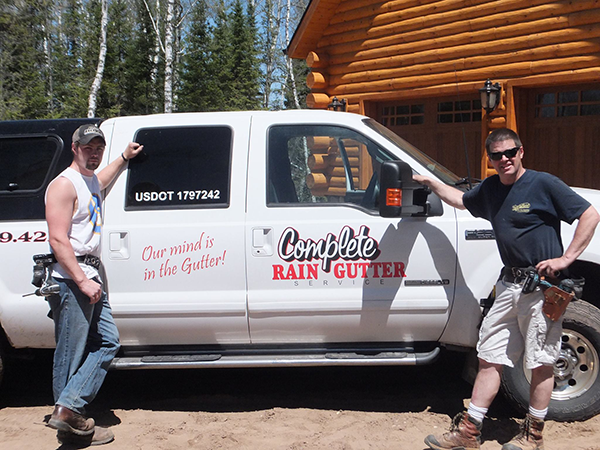 Great work!!
Perfection and customer service at its finest! Great work!!
Lyndon, Deenah and Dakota

Thank you so much for the fine workmanship you have provided. I will highly recommend your company to my friends and family. Enclosed is a check for the amount billed.
May God bless continuously for your business.  
Did great work and fast!
They put up gutters in the front and back with leaf screens too!
Thank you for installing my gutters.
They look and function awesomw.
Thank you for a very prompt and well done job. 

We are very pleased with our new gutters.
Thank you for the excellent service. 
The gutters look great!
Thank you for the fine gutter job.

Joe & Yvette Pomimier
Thank you "Lyn the Gutter Guy"

 I appreciate you quickly doing this job, especially before Winter! I hope to see it very soon. Doug said you were the best and the one  to call
Thank you so much!

 We will be calling again – Fantastic work.
Having an effective gutter system is only a phone call away.
Call us at: 715-499-4216 to install seamless aluminum gutters to your home.
Lyndon Stunkel ~ Kennan, WI ~ 715-499-4216 ~ 2nd Generation Business ~ FREE Estimate